Hi all,
I'm new to the forum and have just made a set of draws for the back of our PRADO for the total cost of $110. I built ours out of MDF (figuring that they are in a sealed environment so won't be getting wet), the packing sheets cost nothing and the dearest items were the latches (which are the stainless "T" handle twist flush mount style and key lockable). It's all carpeted and looks like a bought job, so I'm stoked with the outcome. The only downside is that the slides are your typical Bunnings jobs until I can get some industrial runners.
They are anchored via the rear seat anchors, I simply removed the bracket and utilised the bolt holes. Too easy. The system is easily removeable as well....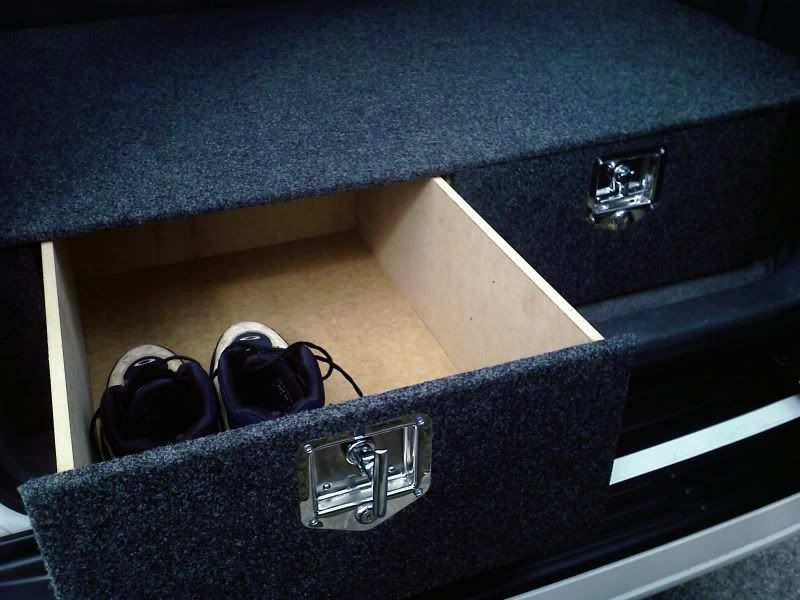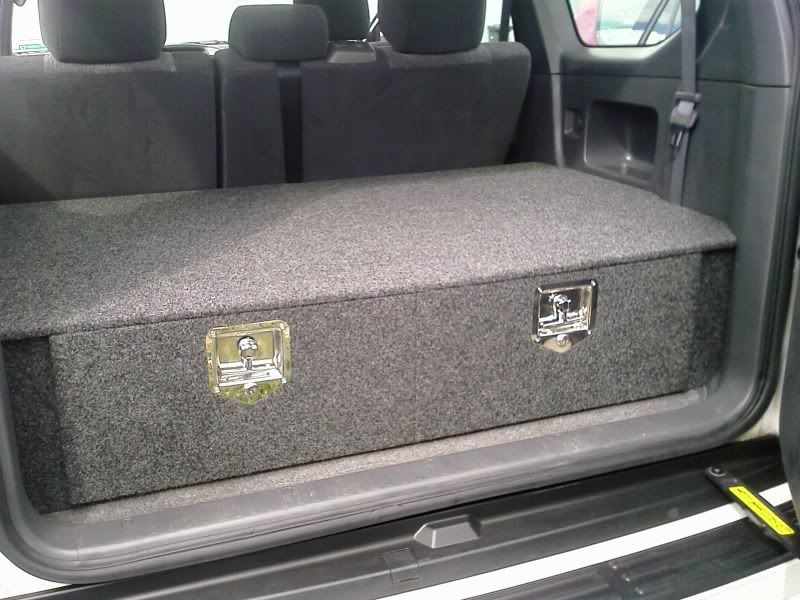 Parts:
2x latches bought from a caravan and camping store in Kalgoorlie $35 a piece. I'm sure you can get these cheaper, but there are'nt too many places that stock this sort of gear in Kal!
2x sheets 2400x1200, of 16mm MDF (could substitute with Marine Ply but costs will go up). See your local timber merchant as their packing sheets are usually worthless. Mine cost nothing.
1x sheet of 12mm 1200x600 MDF for the drawers. Cost nothing again!
1x box of 40mm wood screws.
1x box of 25mm wood screws.
1x tin of carpet adhesive.
1x roll of grey marine carpet material.
2x pairs of draw runners 600mm long from Bunnings $20 total.
Alot of the above was gear I already had, such as the screws and the glue. I will also be upgrading the drawer runners at alater stage with items from CBC Bearings or an Industrial type supplier, however these will cost around the $100 mark for a pair???
When I get home next break I will measure up and see if I've got any more pics i can post up....
One thing that you can't see from the pics is the access holes on either side behind the 6th and 7th seat mounts. It is still usable space and i have cut some oval sections in the top to allow access. You can't see them as they were carpeted over and then the carpet was cut with a razor blade. They are basically an interferance fit and do the job nicely.
I've added some basic measurements below for anyone to reference from.
Mitch