G'day All,
I recently happened to notice that 3 of the 4 window switches on the driver's control panel were not working...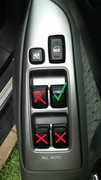 I checked each individual window switch on the three doors, and all were working properly. The lockout switch on the control panel was also working the way it should...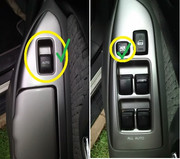 I couldn't understand what the cause of the problem might be, so I did a search of this forum. However, I could only find a vague reference from 2007 that seemed to "maybe" relate to the problem...

I consulted my Manual, but the Power windows section didn't provide any definite clues. The manual did, however, have some language similar to the post from 2007, so I wondered, "Hmmm...could this be related??"...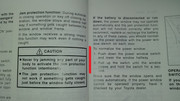 With nothing to lose, I put each of the three windows through the normalise process, winding each one down half way and back up to the top again, plus holding the switch up for 1 more second at the top...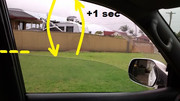 I went back to the driver's control panel, and "Hey presto", all the panel switches were working again!...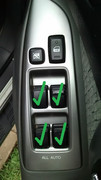 I have no idea what the relationship is between the control panel switches and the normalise process, but it sorted out the problem for me, and might be of help to others faced with a similar situation.
cheers,
Al.