VIDEO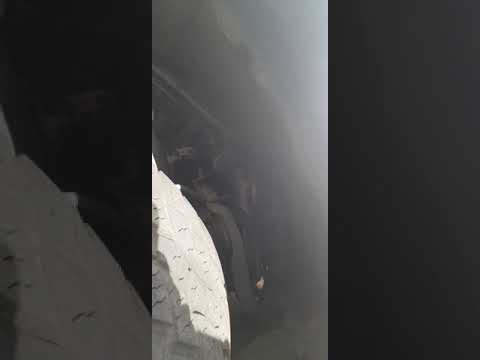 Hi there,
This will be my last attempt to see if my 2004 GRJ120R can be salvaged. I know its a pig on petrol but with dozens of fire-trail family camping trips and moving my sons around post-divorce its become a member of the family that I was hoping to drive for many more years as it only has 232,000 on it.
Sadly the low oil pressure symbol lit up on the dash coming back on a 90-min trip up from the South Coast to Sydney. Stopped and checked. Oil ok, bit dirty as was overdue for service by 2000km.
Hopped back in and kept it under 100 km/h. Slowing down to 60 km/h at the next town a banging became quite audible in lower gears and low rpms or on idle.
Pulled it over immediately and had it towed to a mechanic I trust who works on Prados alot.
Spent $1200 pulling it apart, replacing harmonic balancer and the front drive shaft. My mechanic doesn't know whats wrong and is recommending a new engine. Apart from the noise its leaking about 50ml of oil per day from the front somewhere.
Would be really grateful for anyone to watch/listen to the video and give me your no BS assessment and/or recommend a reliable Prado mechanic in the Parramatta NSW area.
At 232,500kms I didn't expect to have to replace an engine and probably won't.
Thanks for reading and any assistance.