Our First Day Trip
On the map this place didnt look to far from Alice so once our Prado was derlivered we set aside the first Sunday to check it out. A destination for alot of overseas and interstate visitors, this place has alot to offer. Once on the Mary Vale Rd we aired down and immediately hit the corrigations. Chambers Pillar 150klm 4wd Recommended, yep your not wrong although id put money on our indigenous brothers getting a Commodore or Falcon down there.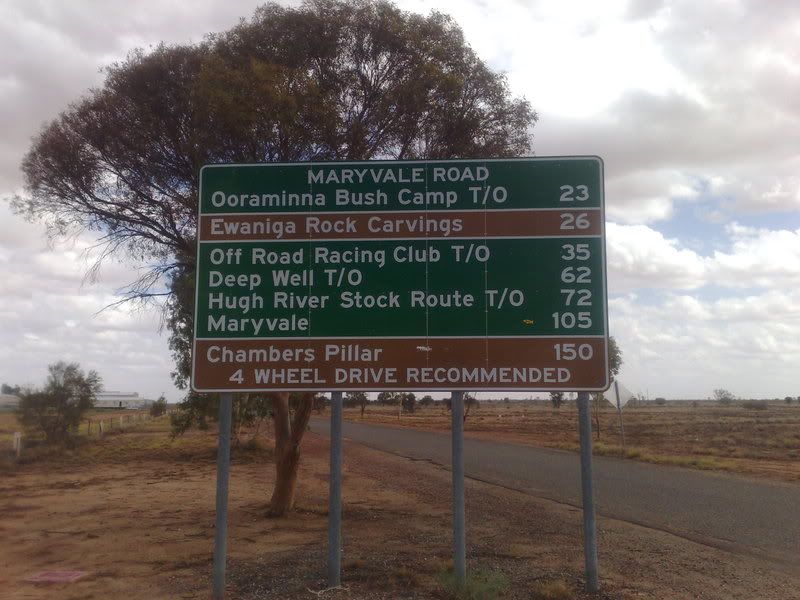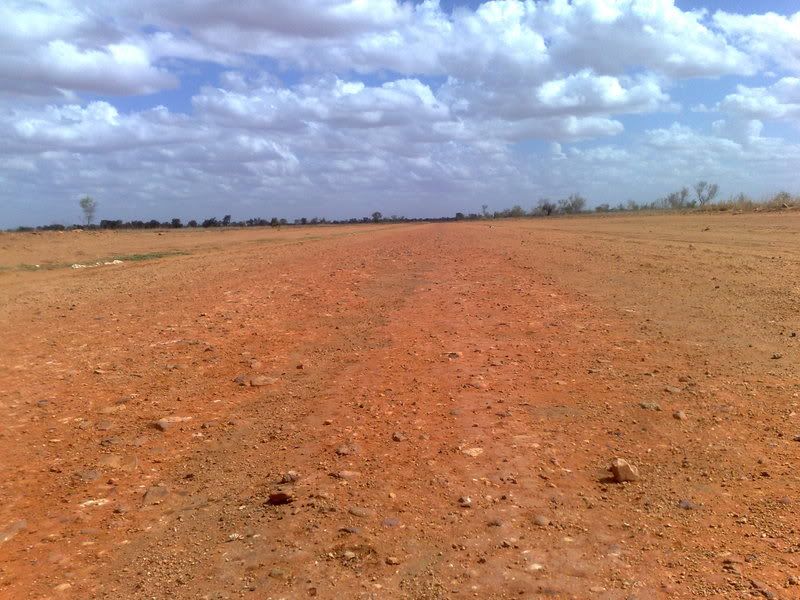 Once were been on the road for a couple hours corrigations after corrigations following the old Ghan railway line we finnally get to Mary Vale. Although they had fuel, drinks and ice creams we had a schedule to keep and with only a few more klms to drive we didnt stop, maybe on the way back. This is when you pass thru a few gates to open and close then the track gets narrower and narrower. Every hill we climbed and still the destination wasnt in site. We were starting to wonder how far away this place really is. The track finnaly took us up a bit a of a hill climb and once on top of the ridge there it was in the distance. Yep thats it that fine hair line on the horizon, but we still had a bit of driving ahead of us.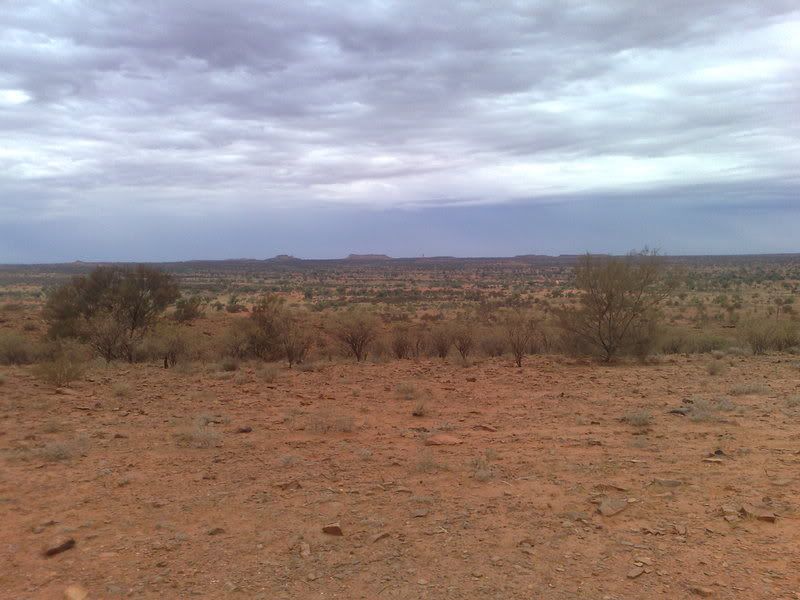 Almost another hour later we passed the entrance, we finnaly made it. We were in awe, I can see why the early explores decided to check it out. It sticks out like a sore thumb. Amazing really.
We were so lucky with the weather too, it had been in the high 30s all week but this day it was barely 30 degrees and it was a real releif also to get the place too our selves. Not another person in site, driving in or out. Although we were all alone it would have to be one of the most lonely trips we had taken. Once you climb the stairs to the veiwing platform you get a sense of total isolation. You couldnt imagine treking out here 100 odd years ago, it makes you wonder how they survived.
We said goodbye to the pillar and ventured back to Mary Vale for a Ice cream then took the alternative route back to the Stuart Hwy via the Hugh River Stock Route. Even though it was the long way home it gave us a chance to see a different scenery, with a stop at Sturts Well for a beer.
_________________