This is a report of my recent trip to Birdsville, Oodnadatta & the Flinders Ranges. My wife & I were in a Prado 120 series towing a camper-trailer, and my sister & brother-in-law drove a Landcruiser 80 series towing a 16ft off-road caravan. Trip started for us in Sydney. First stop Dubbo where we picked up our travelling partners. From there we headed off to Willcannia, then White Cliffs, where we hit the dirt, Tibooburra and Cameron Corner.
From there we headed up the Bore Track to Innamincka. Due to recent rains, the wildflowers were magnificent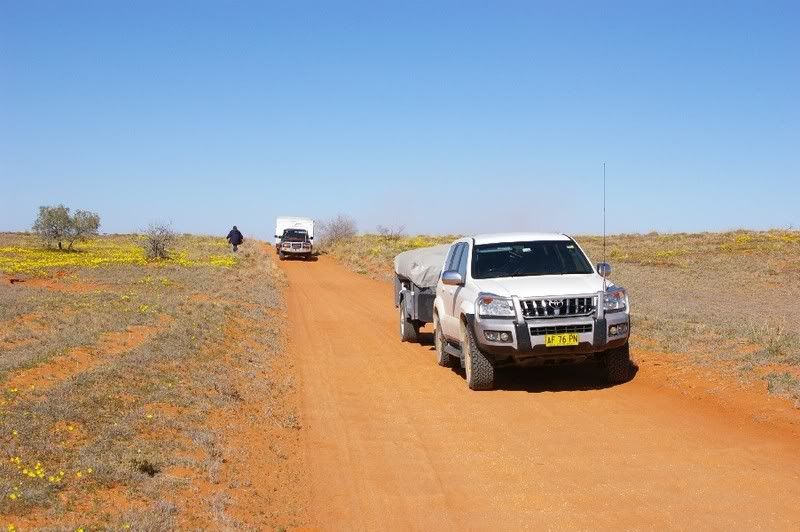 The Bore Track itself was a pretty run through the sandhills, easily negotiated by both vehicles, despite some creek washouts at the northern end.
Camped out along the track and had my first attemp at using the camp oven - roast port with vegies - a great success if I do say so myself.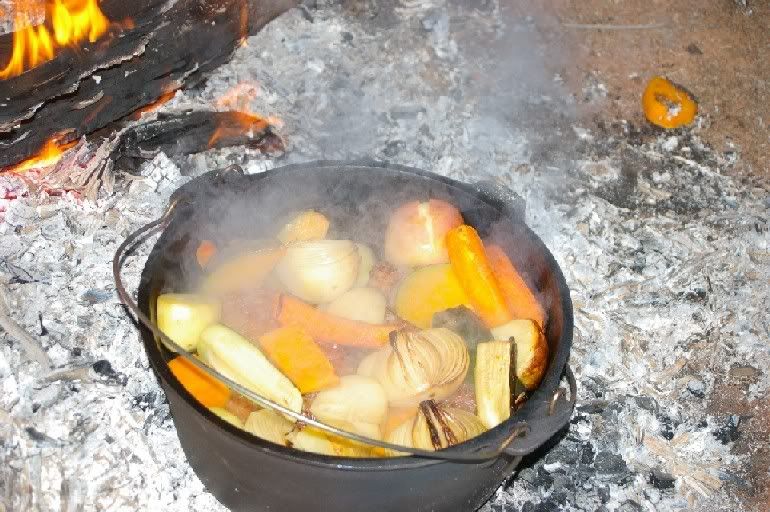 Plenty of water in Cooper Creek, made for beautiful reflections
Travelled the Cordillo Downs road to Birdsville - nearly 500 kms with no towns or services along the way. Very little animal life around (other than birds), but did see some emus.
Made it to Birdsville
with broken rear window to show for it.
Did mandatory trip to Big Red, 35km west of Birdsville. Amazingly there was a 200m water crossing to get there!!
Birdsville Track was more like a road than a track. Camped overnight at Mungerannie Hotel. Can recommend the service there as we had a pub meal - very nice.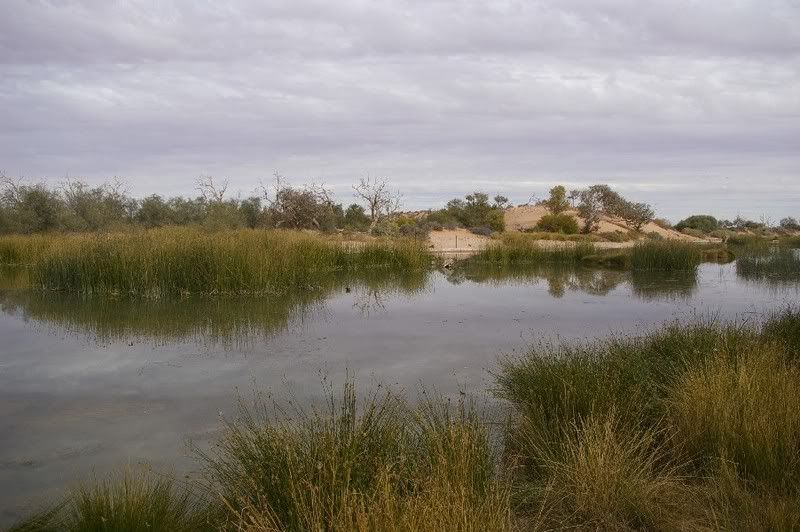 Completed the Birdsville Track at Marree, and turned around to start the Oodnadatta Track.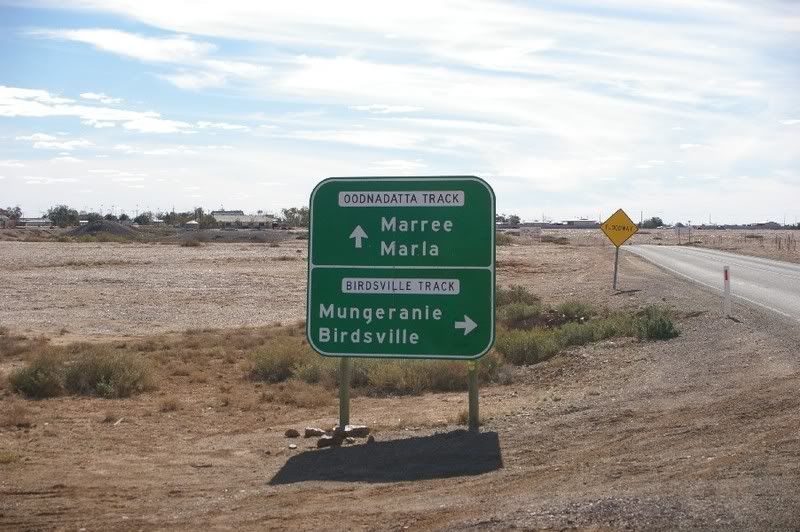 Oodnadatta Track took quite some time as it is a fascinating drive. A number of hot springs, this one is the Blanche Cup mound spring near Coward Springs.
Had a rest day at Coward Springs which is a beautiful camping spot.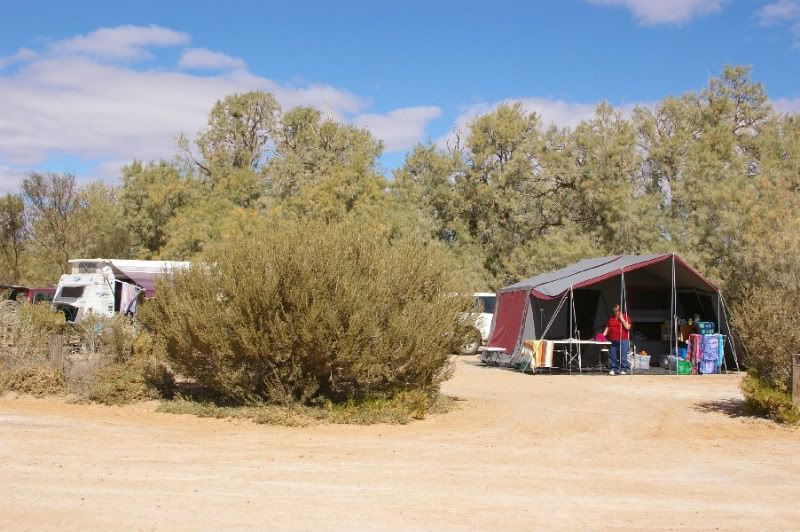 Oodnadatta Track follows the old Ghan railway and there are many remaining examples of the railway structures. The Algebuckina Bridge is the longest railway bridge in SA.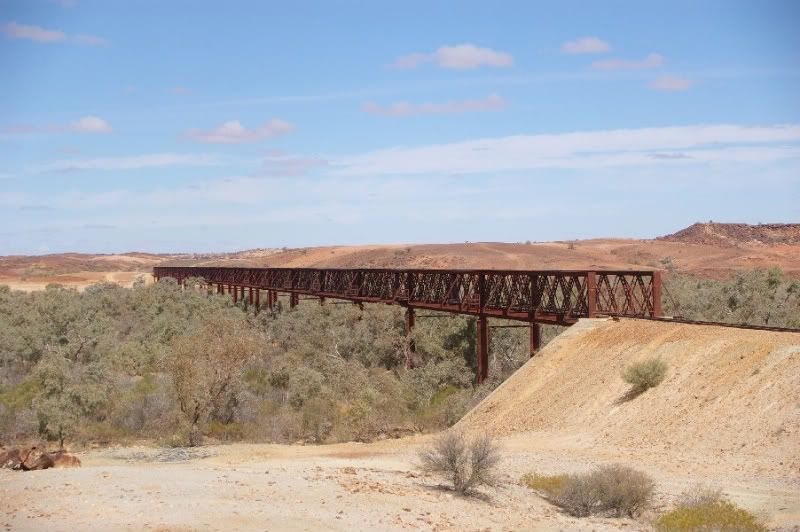 Oodnadatta marks the end of the track for us. The Pink Roadhouse is a bit of an institution, even if in need of some repairs. It can get quite busy.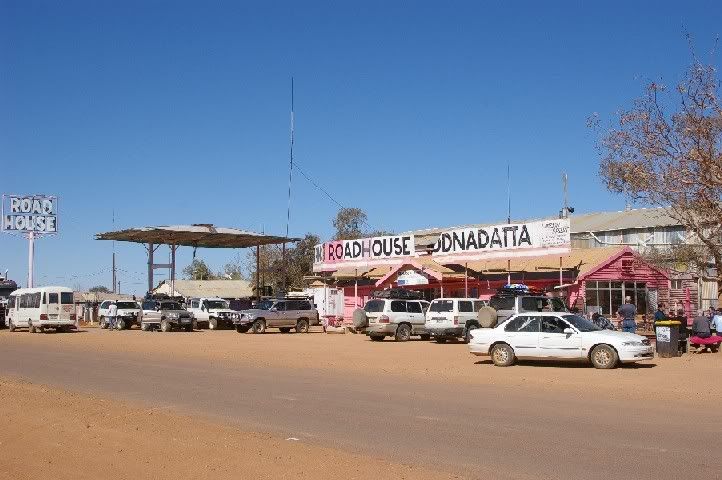 Spent a day and drove out to Dalhousie Springs, which is a hot spring on the edge of the Simpson Desert.
Headed off towards Coober Pedy, spending a night in the Painted Desert
Photo of the campfire at sunset in the Painted Desert.
Drove to Port Augusta to restock, then off to the Flinders Ranges for 3 nights. One of the highlights of the trip was the Skytrek 4wd track. The scenery was magnificent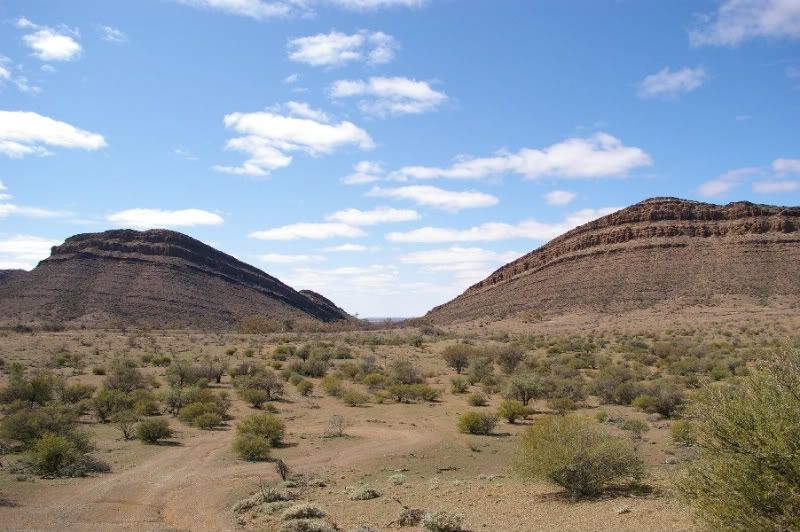 The 4wd'ing was good fun too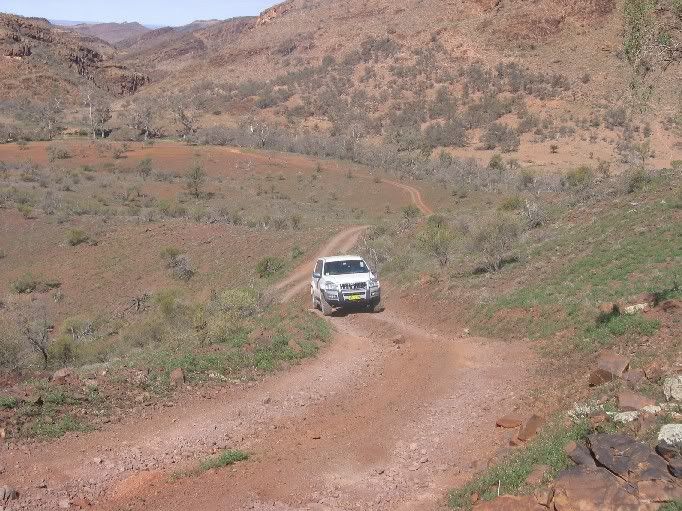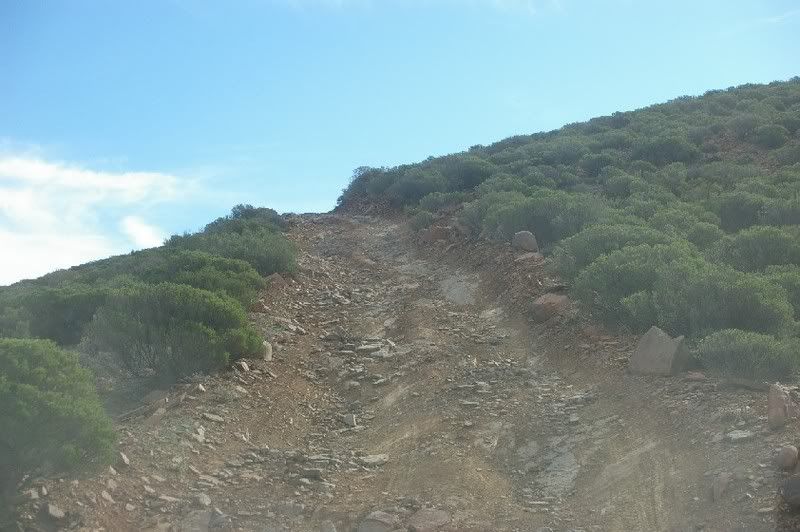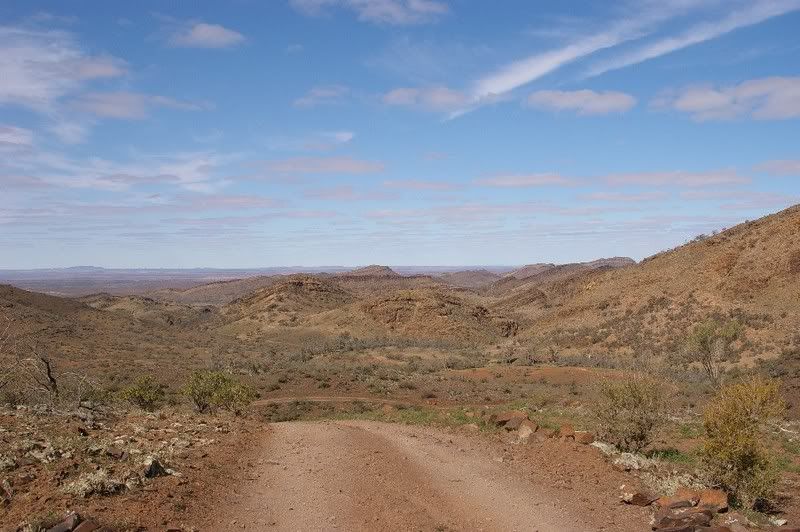 A brief summary of the trip:
distance travelled 6774 kms (approx 3600 on dirt)
fuel consumption (ULP) 20.21 l/100kms
Most expensive fuel $2.05 / litre at Marree
Cheapest fuel $1.43 before discount at Coles Express
in Adelaide
Tyres BFG AT on car - 1 mth old
Goodyear Wrangler AT/R on trailer
40 psi for the entire trip (car & trailer)
No punctures for the entire trip
Damage Broken rear window (stone off trailer).
Being wise after the event, I have since
purchased a rear window protector from
4WD Systems in Adelaide
2 chips front windscreen
We had a fantastic trip with some magnificent scenery. The car behaved faultlessly throughout (can't really blame the car for the windscreen damage :cry: ).
Mal