Hey guys,
I had my car parked outside today with the wheels at full lock and noticed that the tread on my tyres had a few stones stuck in them... As you do, I went to pick the stones out and noticed a few curious things going on with the tread.
I'm no expert when it comes to 4x4 tyres but there appears to be some cracking/splitting of the tread happening. I've always looked after them by reducing pressures on the rough stuff.
This is happening after 4500kms.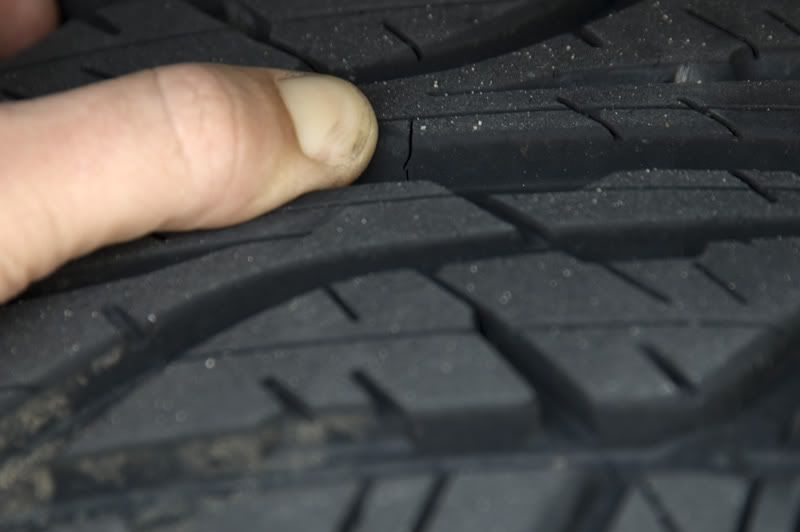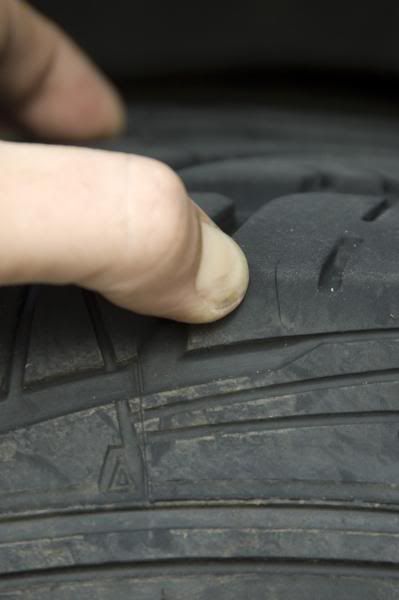 This shot is a bit out of focus but I picked a stone out of here and it had gone through into the rubber! :shock: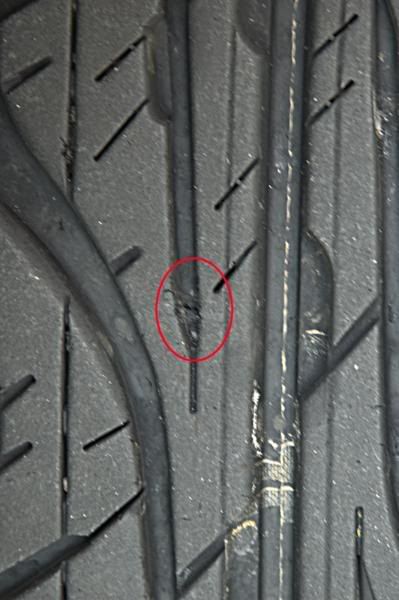 There's also some feathering of the tread too... I'm not sure whether this is because of the way I drive or pressures I'm running on the HWY (40PSI). The tread also appears "chalky" I guess is the best way to describe it.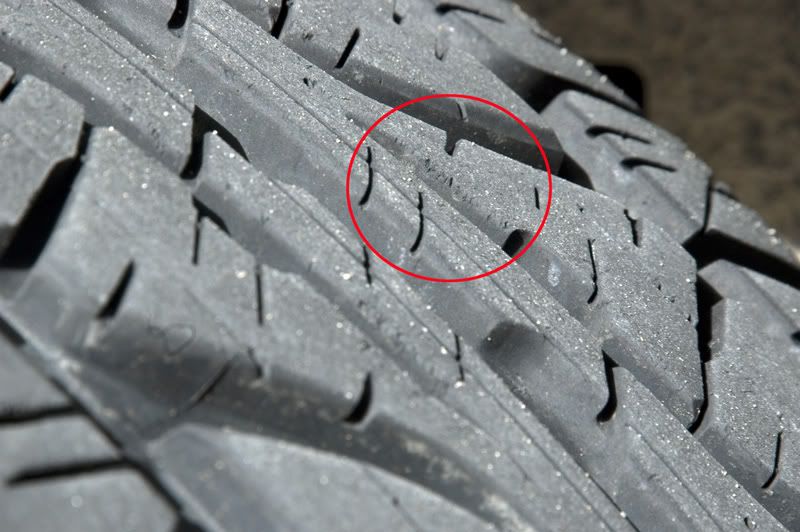 I've had a great run out of these tyres up until now. They've been awesome on and off the road, well with my limited offroad experience they haven't got me stuck (except when I bellied it in the sand!).
Your comments would much appreciated... Do you think this is abnormal or ok? Or is it something I'm doing wrong!! :roll: haha
Oh and by the way this is happening on all the tyres.
Cheers,
AT3 test bunny Steve